Helping Businesses Grow
Oftentimes you're just one introduction away from finding your next great employee, office space or industry resource that will propel your business to the next level. SEDA continually seeks out new opportunities to help you make the critical connections you need on a regional, national and even international scale. We invite you to visit this page often for the latest information on upcoming job fairs, trade shows, conferences and more.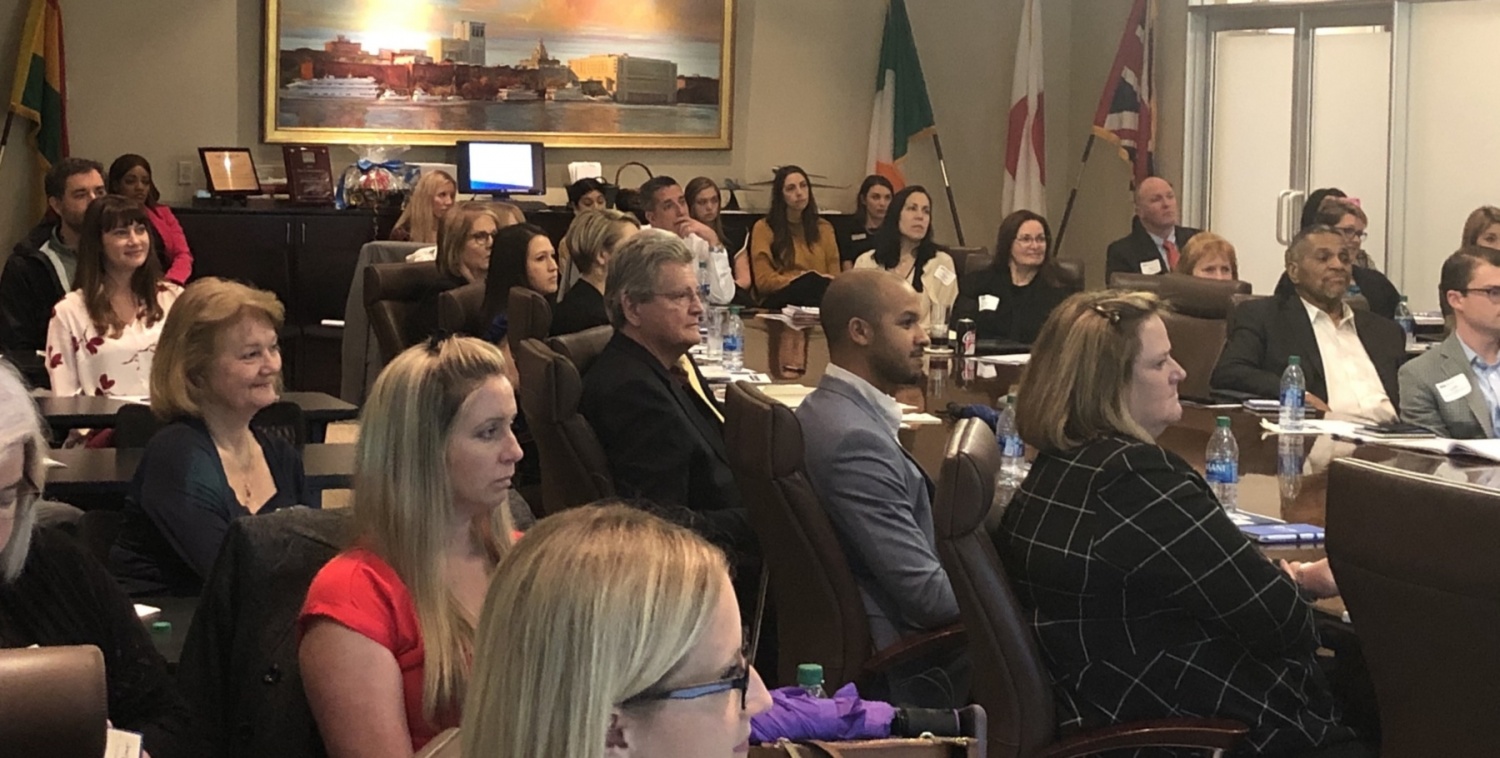 Creative & Technical Services
The Bridge Fund
The Bridge Fund is one such way in which SEDA is propelling business – and funding – in the region. Currently in development, The Bridge Fund is a regional innovative strategies grant (or seed fund) that will invest in approximately 30 high-growth potential startups in an eight-county region (Beaufort, Jasper and Hampton counties in neighboring South Carolina and Chatham, Bulloch, Bryan, Liberty and Effingham counties in Georgia). The name 'The Bridge Fund' is symbolic of the Savannah River that runs between these two geographic areas and how it will be used to bridge the funding gap for advancing early-stage, technology-driven businesses across state lines.
If you would like to invest in The Bridge Fund or be part of funding additional new opportunities, please contact SEDA Vice President of Innovation and Entrepreneurship Jen Bonnett.
---
International Trade
World Trade Center Savannah
World Trade Center Savannah is an international business and trade development organization that exists to work with business in the region to help them grow internationally through market research, trade advocacy and consultation, networking, trade missions and more.
In addition, WTCSav hosts Global Education Programs throughout the year including the following upcoming events:
Sept. 15
Accessing Capital to Finance Imports
Georgia Department of Economic Development
Learn more about the Georgia Department of Economic Development's international trade efforts or the following upcoming international trade events at Georgia.org.
November 16 – 19
MEDICA
---
Training
University of Georgia Small Business Development Center
The University of Georgia Small Business Development Center provides tools, training and resources to help small businesses grow and succeed.
---
Networking
Savannah Area Chamber of Commerce
The Savannah Area Chamber of Commerce offers a full range of opportunities.
APICS
APICS offers monthly professional development meetings, education workshops and seminars, certification programs and more.
Savannah Traffic Club
The Savannah Traffic Club is open to persons in the transportation and logistics industries and related fields.
Savannah Propeller Club
The Propeller Club members represent every aspect of the maritime industry and meet on a monthly basis.