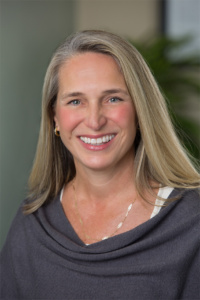 It's safe to say that every industry has most likely been impacted by COVID-19. Global trade is not exempt from the list of industries affected and has faced ripples of changes as the virus spreads to different parts of the world. In response, importers and exporters are adjusting as necessary to meet the changing demands and needs of the industry. One thing that is certain is that companies operating inside a U.S. foreign-trade zone (FTZ) have a multitude of benefits that are much needed for all companies right now.
The FTZ program expedites and encourages foreign commerce by lowering the costs of U.S. based operations engaged in international trade, thus providing a secure, efficient and profitable way to compete effectively in domestic and global markets.
Consumer demand in the United States is low and domestic distribution networks are heavily disrupted, but imported merchandise continues to arrive, leaving many companies feeling constricted by the excess of goods. Duty payment deferrals overall have yet to be approved by the Administration making payments difficult for companies whose goods sit idle.
The FTZ program is, in essence, a duty-deferral program, so FTZ's are playing a crucial role right now in alleviating the issue of making duty payments when merchandise is at a standstill. Some zones have already announced the availability of activated FTZ space to store excess merchandise during the current crisis and alleviate companies' cash-flow challenges by deferring the payment of duties and other fees. FTZ 104 is included in the list of zones standing ready to help and offering these very services.
FTZ 104, managed by World Trade Center Savannah (WTCSav) and covering 16 counties in the Southeast Georgia region, has 19 FTZ operators within the program overseeing both manufacturing and warehouse/distribution facilities.  Several of FTZ 104's operators are third party logistics providers, or 3PLs, meaning they have space available to other cargo owners that wish to store goods there. Companies who are fortunate enough to secure space in a warehouse operating within an FTZ also reap the benefits of what the program has to offer. Additional program benefits include duty exemption, duty reduction, merchandise processing fee reductions, streamlined logistics and quota avoidance.
Whether in the midst of a pandemic or not, exploring the benefits of the FTZ program is a beneficial decision for an importer to make. Right now, organizations outside of the program can see the tangible advantages FTZ users and operators have. It's a good time to utilize these benefits and to consider the program for your company to avoid feeling bottlenecked in the future. For more information on the FTZ program, FTZ 104 and to learn more, please contact me at lryan@wtcsavannah.org. For a list of 3PL's offering FTZ space, please visit NAFTZ.org.