Catalyzing Savannah's Innovation Economy
Savannah has everything you need to succeed including a creative talent pipeline, operating costs 30 percent lower than competing cities and an infrastructure that enables companies to grow.
Top City for Creative
Professionals

area college and university
students majoring in
technology fields
cost of doing business index,
significantly lower than
the national average

Moody's Analytics, 2022 Edition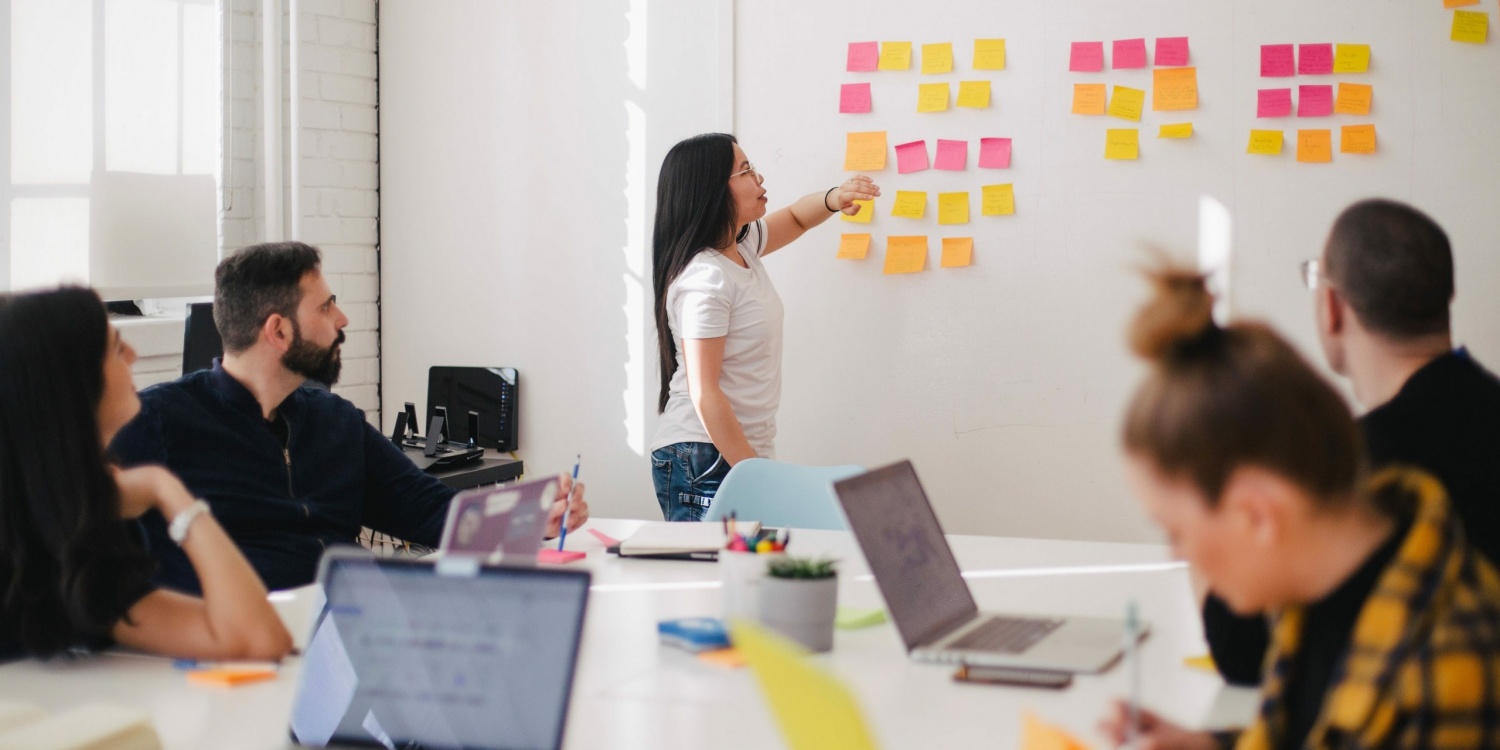 Savannah's technology and innovation ecosystem was built for you.
With a very creative and specialized workforce, there is no doubt you will find the talent you need. The creative talent of SCAD students are infusing digital know-how and innovation to generate business solutions with companies such as Uber, NASA, Google, Delta Airlines, Coca-Cola and more. Or Georgia Southern University Computer Science students who are learning this generation's coding and are the recent winners of the Center for Disease Control's Games for Health competition.
In total, there are more than 74,000 area college and university students at SCAD, Georgia Southern University, Savannah State University, Savannah Technical College and more.
Savannah has many office space options in and around the historic district including co-working and private Class A office spaces.
The Creative Coast has programs and events such as The Grit Conference, She Hustles, Entrepreneur's Night, FastPitch and more to connect you with successful area entrepreneurs or fine tune your knowledge.
And when you settle into Savannah and our laid back lifestyle, you will see why so many chose to make Savannah home.
---
Leading Employers in this Industry
Legend: Headquarters in Savannah International
| Creative and Technical Service Employers | Product/Service |
| --- | --- |
| AlienWorx | Full Service Media Production Company |
| Broughton Partners | Creative Legal Marketing |
| Concentrix | Global Business Services |
| Dently Fresh Apps | Software Development Agency |
| East Taylor Creative | Digital Agency |
| Focus Lab | Digital Agency |
| GeoThinq | GIS mapping solution |
| Green Badger | LEED Software |
| Hargray Fiber | Business to Business Telecom Provider |
| Healthpac | Medical Billing Software |
| InventureIT | Software Development and System Integrations |
| ITI Digital | Travel Software |
| Limbs & Things | Medical task trainers and simulators |
| MyHealthily | HealthIT Software |
| Noble Mouse | Website design and development |
| Oakworks | Software Development Agency |
| OnBrand24 | Data Center/Processing |
| OnPoint Digital Inc. | eLearning Software |
| Out There Entertainment | VR Agency |
| OXOS Medical, Inc. | Fluoroscopic and Digital Imagery |
| Paragon Design Group | Website design and development |
| Podcast on Go | Podcasting Services / Directory |
| Raceix | Marine Technology |
| Rangeforce | Cybersecurity |
| Red Eye Film Production | Video Production Services |
| SCDataCom | Business Security Systems |
| Seimetsu | IT Solutions |
| Tackl | Health Service Solution |
| TalentSoup | Talent Platform |
| UndertoneFX | Visual Effects Studio |
*Not an all-inclusive list
Inventure IT announces expansion to Savannah
On Dec. 10 Inventure IT announced its expansion to Savannah. The Dalton, Georgia based company provides clients of all sizes with IT management, custom software systems, network support, tech support for Windows and Mac OS, integration and technology consulting services. They also run an 'idea lab,' where they partner with…
01.22.2020