Come Where the Pulse of Healthcare Innovation Beats Strong
Today more than ever healthcare and technology go hand and hand.
And with two forward thinking hospital systems – St. Joesph's/Candler and Memorial Health University Medical Center in Chatham County, a creative and inventive medical community and an ecosystem to support them, Savannah is a catalyst for healthcare innovation.
More than 200 healthcare technology companies like Savannah's OXOS Medical C, MyHealthily and Corstrata are located in Georgia. We have the local and state resources to assist you in getting ideas researched, tested, commercialized, produced and then delivered to most anywhere in the world.
of the Top 100 healthcare innovation companies are headquartered in Georgia
estimated personal income attributed to healthcare in the Savannah MSA in 2018
Memorial Health is the region's only Level 1 trauma center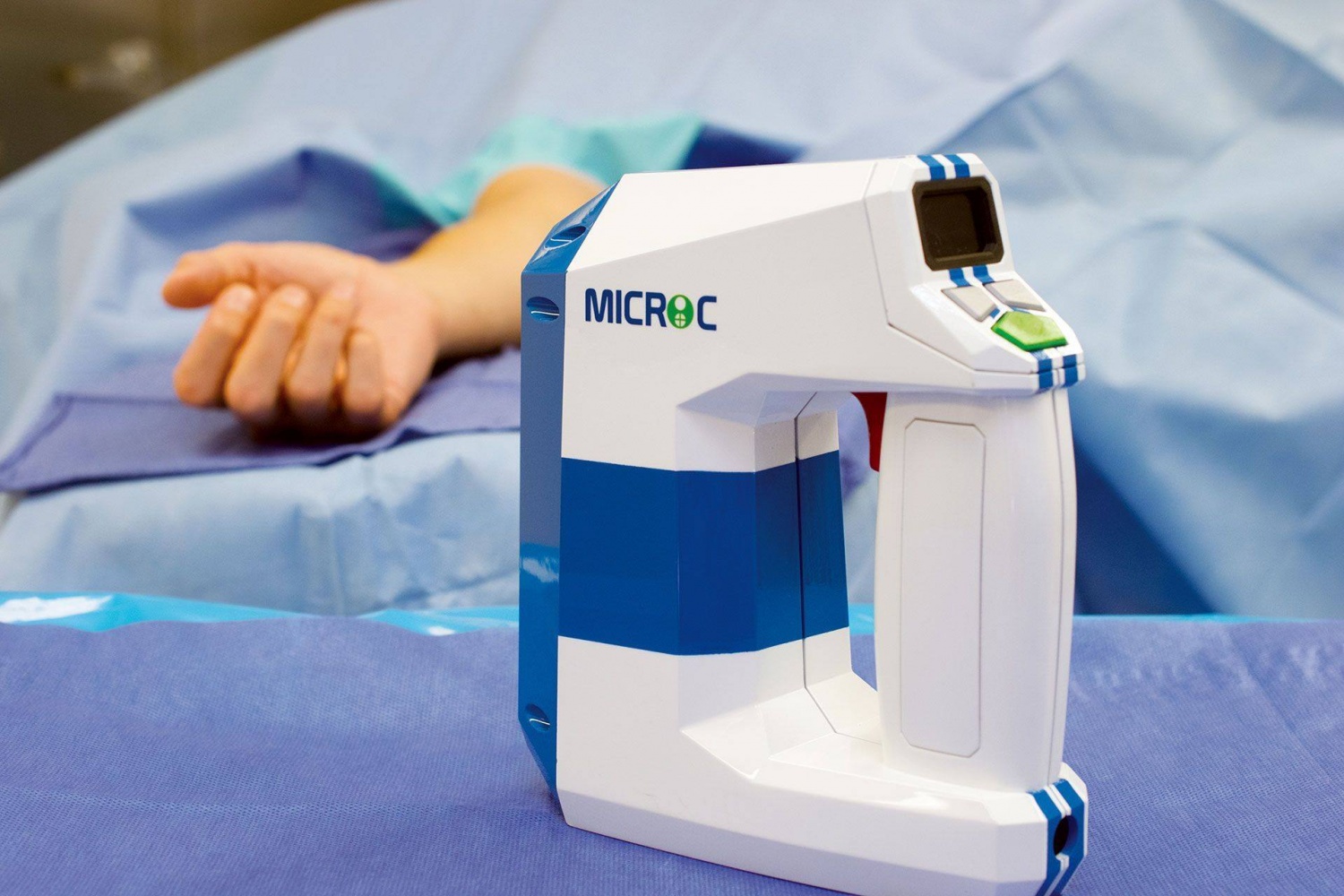 Employers in this Industry
Legend: Headquarters in Savannah
| Healthcare Employers | Product/Service |
| --- | --- |
| Coastal Behavioral Health | Mental Health Services |
| Coastal Harbor Treatment Center | Mental Health Services |
| Complete MD | Physician Practice Management Platform |
| Convenient Technology Group | HealthIT SaaS Solutions |
| Corstrata | Telemedicine for Wound Care |
| Encompass Health Rehabilitation Hospital of Savannah | Hospital |
| Esteem Therapeutics | Direct to Consumer Behavior Health Platform |
| EviCore | Evidence Based Medicine Solutions (Bluffton) |
| Febris | VR Learning Platform for Medical Profession |
| Georgia Regional Hospital | Psychiatric Hospital |
| HDGem | Huntington's Disease Information Platform |
| Healthpac | Medical Billing Software |
| Life Systems, Inc. | Specialty Diasnostic and Patient Monitoring Equipment |
| Memorial Health University Medical Center | Hospital |
| Micro C Imaging | Fluoroscopic and Digital Imagery |
| My Healthily | SaaS company for Healthcare Insurance Wholesalers, Agencies and Brokers |
| Optim Orthopedics | Physician-led Orthopedics |
| OXOS Medical, Inc. | Fluoroscopic and Digital Imagery Medical Devices |
| Pan-Am Dental Incorporated | Denture and Orthodontic Appliance Manufacturer |
| Progressive Wound Care Technologies | Wound Care Products Research and Development |
| SimpliFi | Employee health benefits administrators |
| SouthCoast Health | Health and Wellness Center |
| St. Joseph's/Candler Health System | Hospital |
| Synergy Medical Center | Medical Center |
| United EMS | Ambulance Service |
*Not an all-inclusive list
OXOS Medical® achieves recognition by NASA iTech
OXOS Medical® achieved competitive recognition by NASA iTech, a program within NASA's Space Technology Mission Directorate (STMD) that collaborates with the National Institute of Aerospace (NIA) in support of the Agency's Mission. Describing its program, the STMD states, "Technology drives exploration to the Moon, Mars and beyond. NASA's Space Technology…
02.19.2020