A Talented Workforce
When it comes to available workforce, you want quantity and quality; the Savannah region is uniquely positioned to offer both. With a population of nearly one million within a 60-mile radius at a young median age, you'll be within easy reach of talent that is both accessible and eager to work for you.
Heroes for Hire exiting area
military bases per month
students pursuing higher
education at 17 colleges
and universities
More individuals are moving into than out of the region, which further bolsters the available workforce pool. And with hundreds of "heroes for hire" exiting area military bases each month, qualified individuals are continually infused into the pipeline.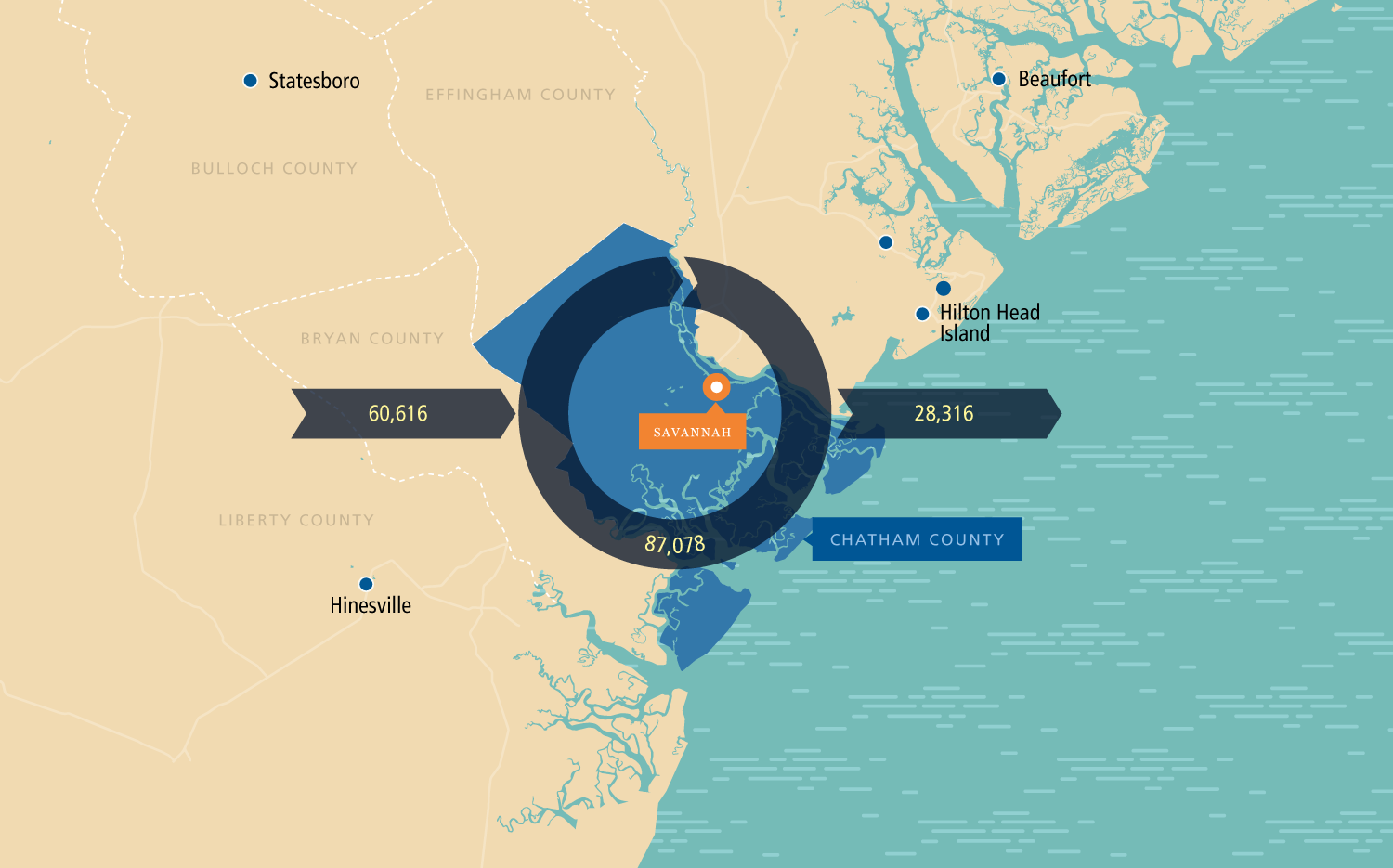 60,616 - employed in & live outside Chatham
87,078 - employed & live in Chatham
28,386 - live in & employed outside Chatham

Source: US Census Bureau, 2017
The Savannah region also features a large number of students pursuing higher education within area colleges and universities. From creative arts to engineering, innovative technologies to health professions, vocational training and beyond, we understand that growing our workforce for tomorrow starts today. Attracting and retaining top talent is also greatly enhanced thanks to the undeniable appeal of the region's exceptional quality of life and comparatively low cost of living. Regionally, nationally and internationally, increasing numbers of businesses and talent are finding every reason to make Savannah home, and we're actively taking steps today to make sure they always do.