Savannah by the numbers
They say seeing is believing. And while we have immense amounts of data to tell you about the advantages our region offers, we also want to show you. From our talent pipeline and available workforce to logistics that put the world at your door, once you see it we know you'll believe this is right where you need to be.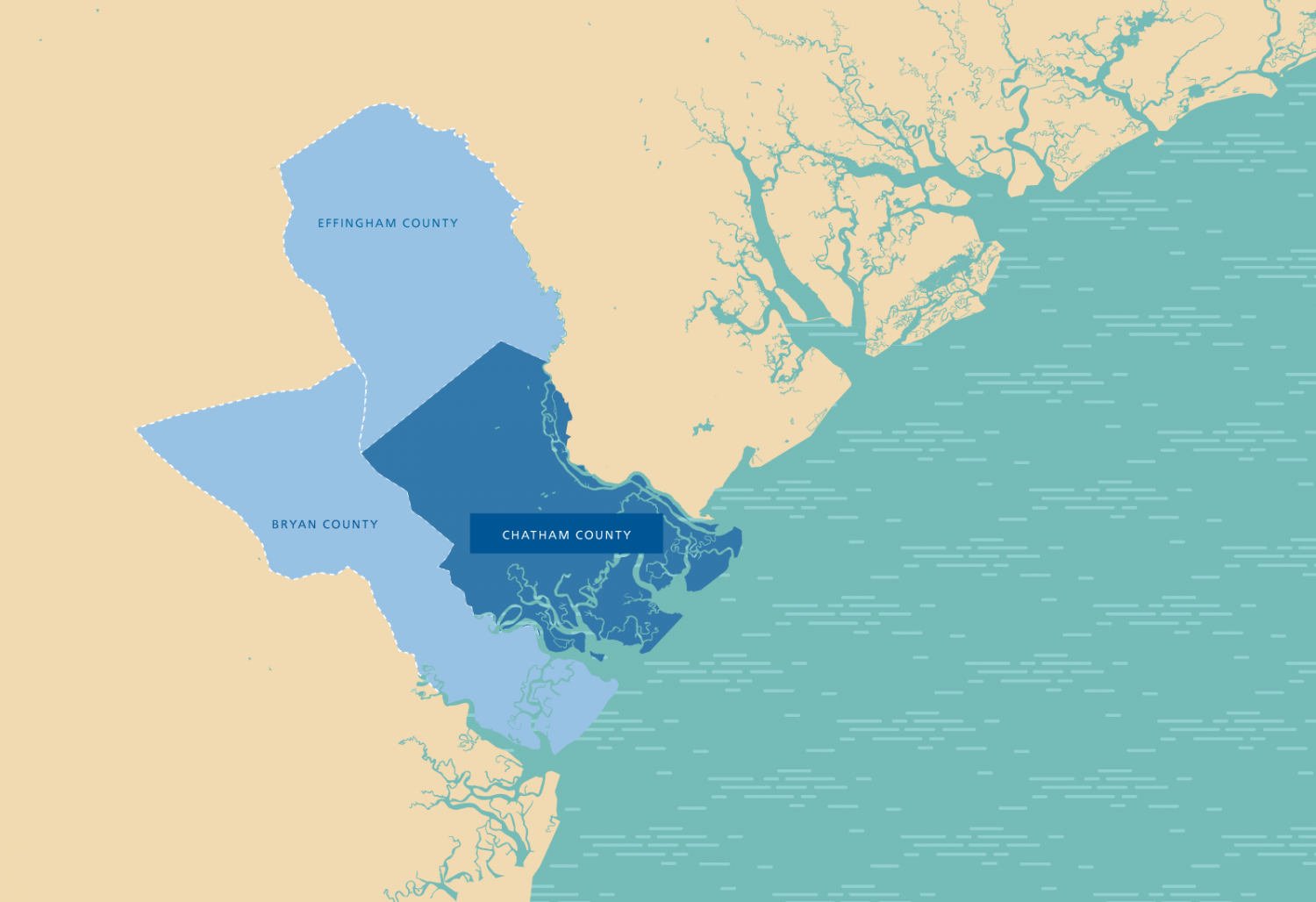 Population: 389,494
Workforce: 206,157

Source: US Census Bureau, 2018
Savannah Area Workforce & Population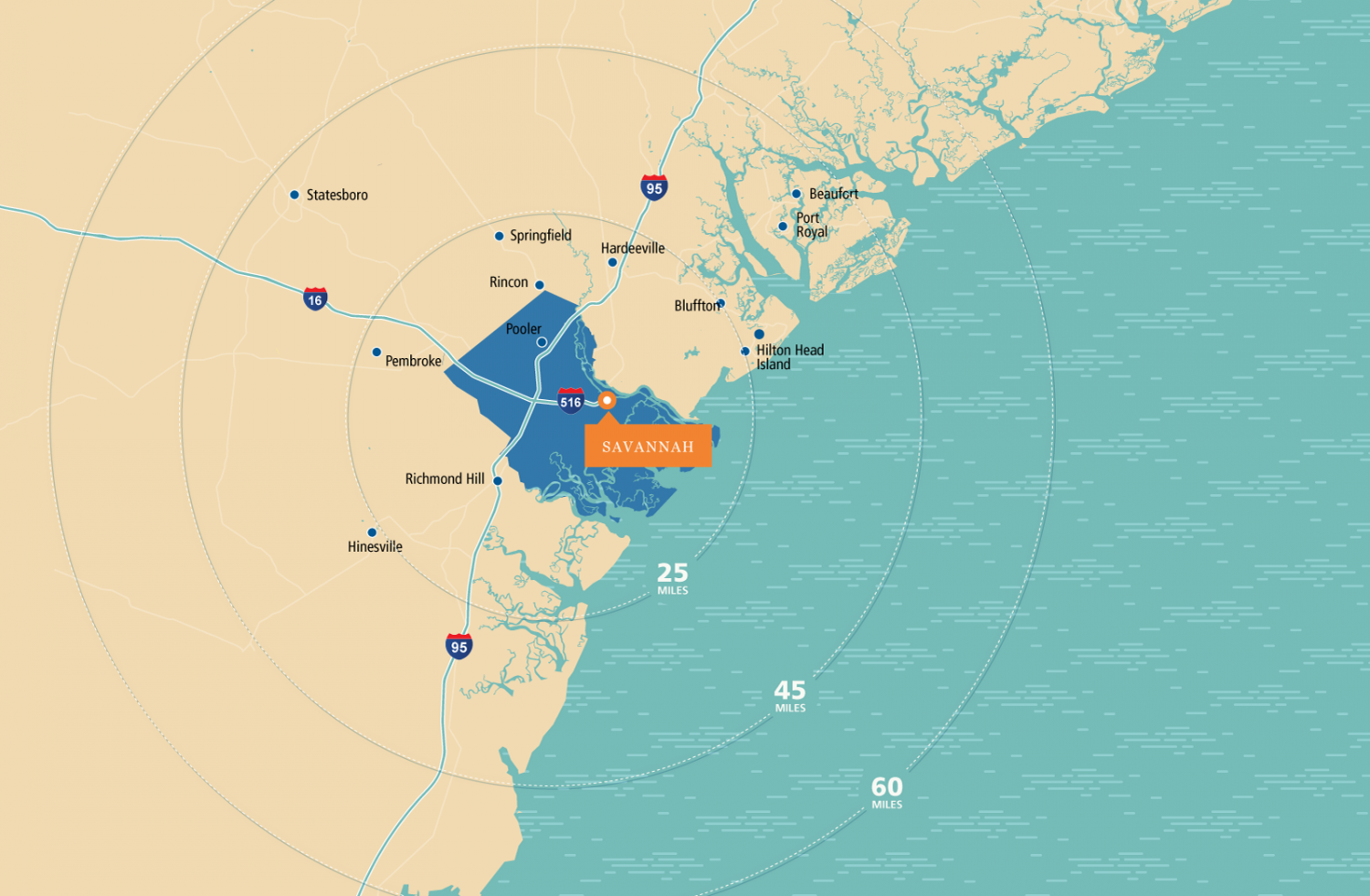 Population
25 miles: 458,000
45 miles: 792,000
60 miles: 921,000

Workforce
25 miles: 232,000
45 miles: 395,000
60 miles: 448,000

Source: Applied Geographic Solutions, 2020
Chatham County Commute Patterns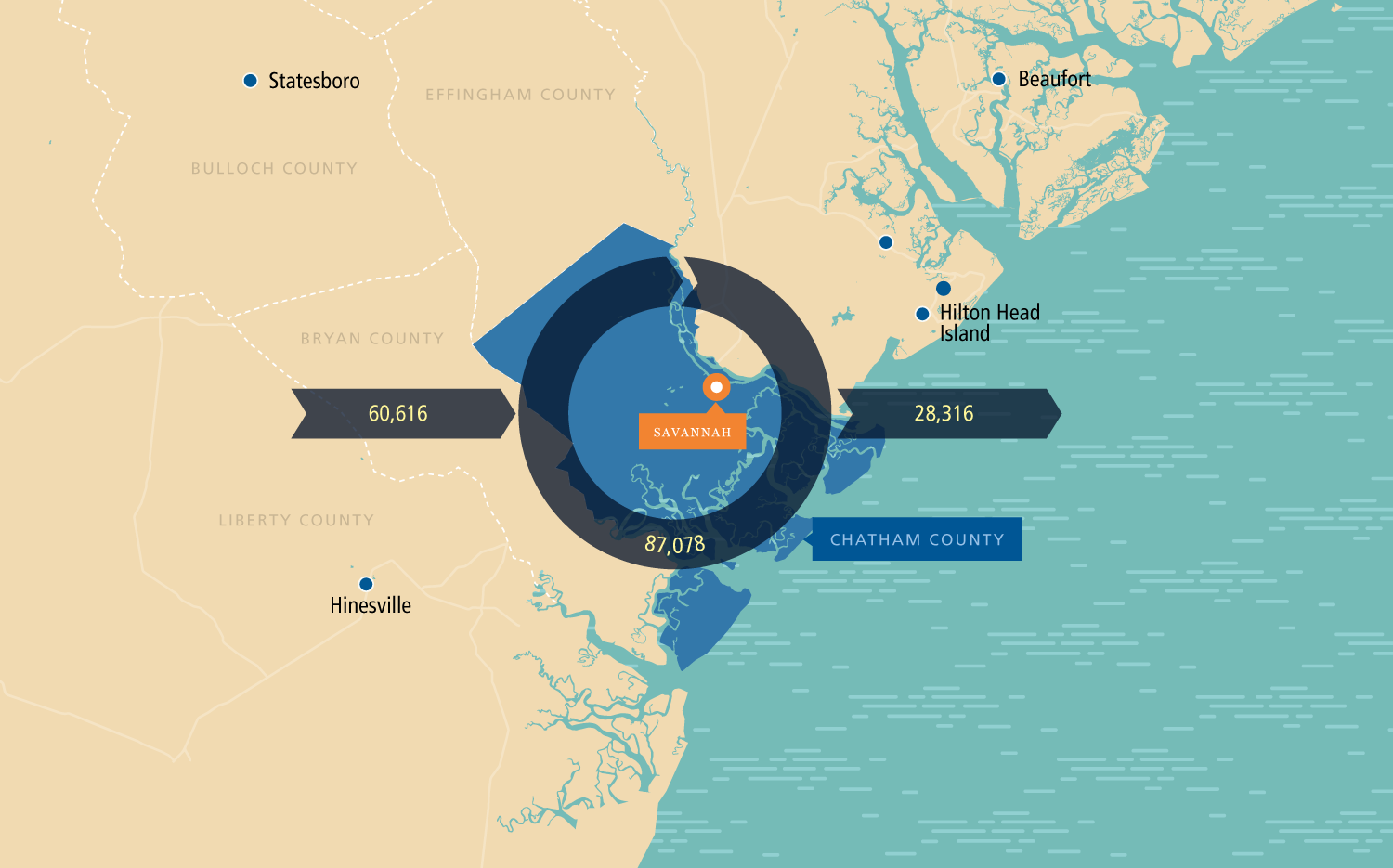 60,616 - employed in & live outside Chatham
87,078 - employed & live in Chatham
28,386 - live in & employed outside Chatham

Source: US Census Bureau, 2017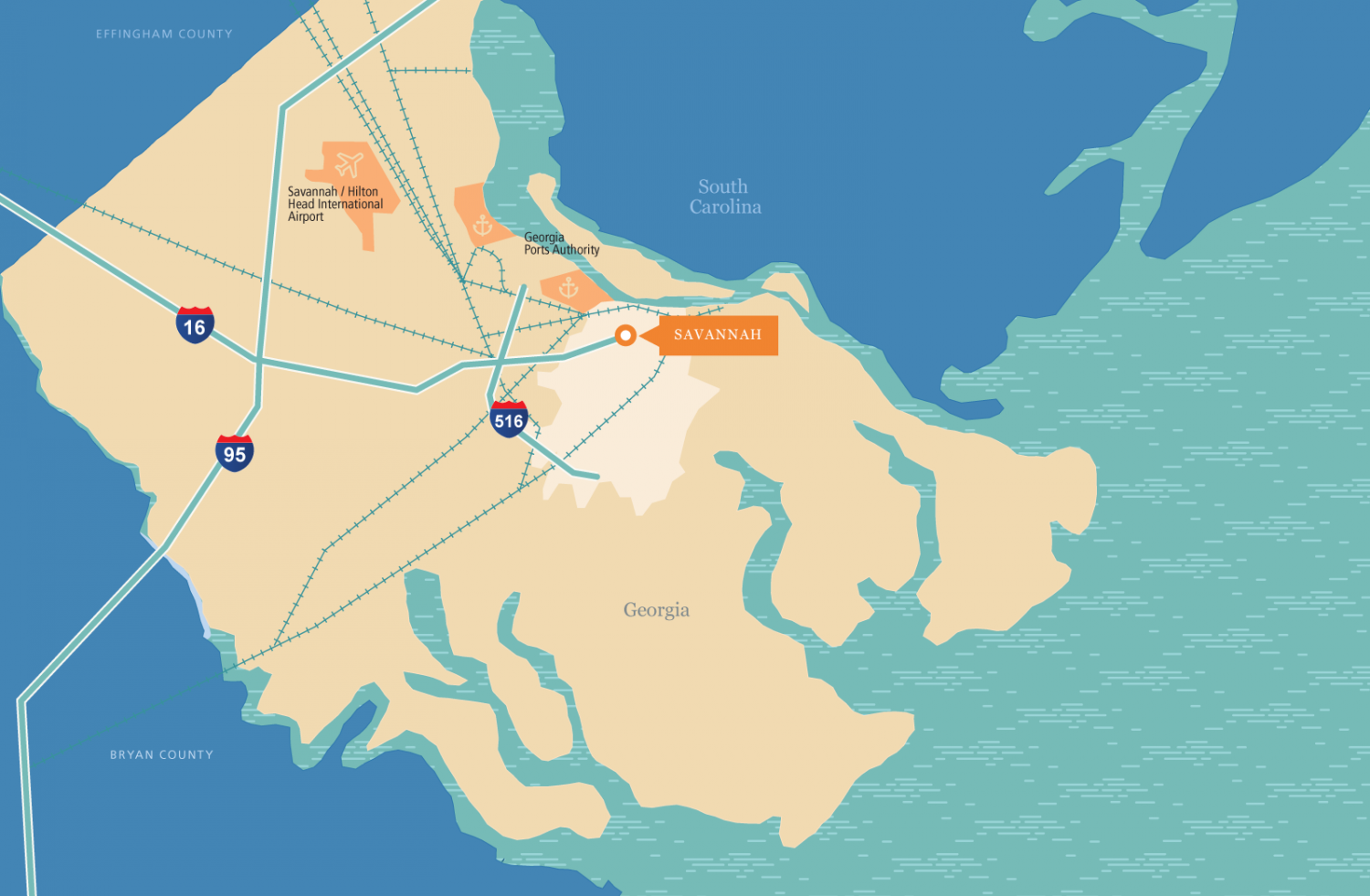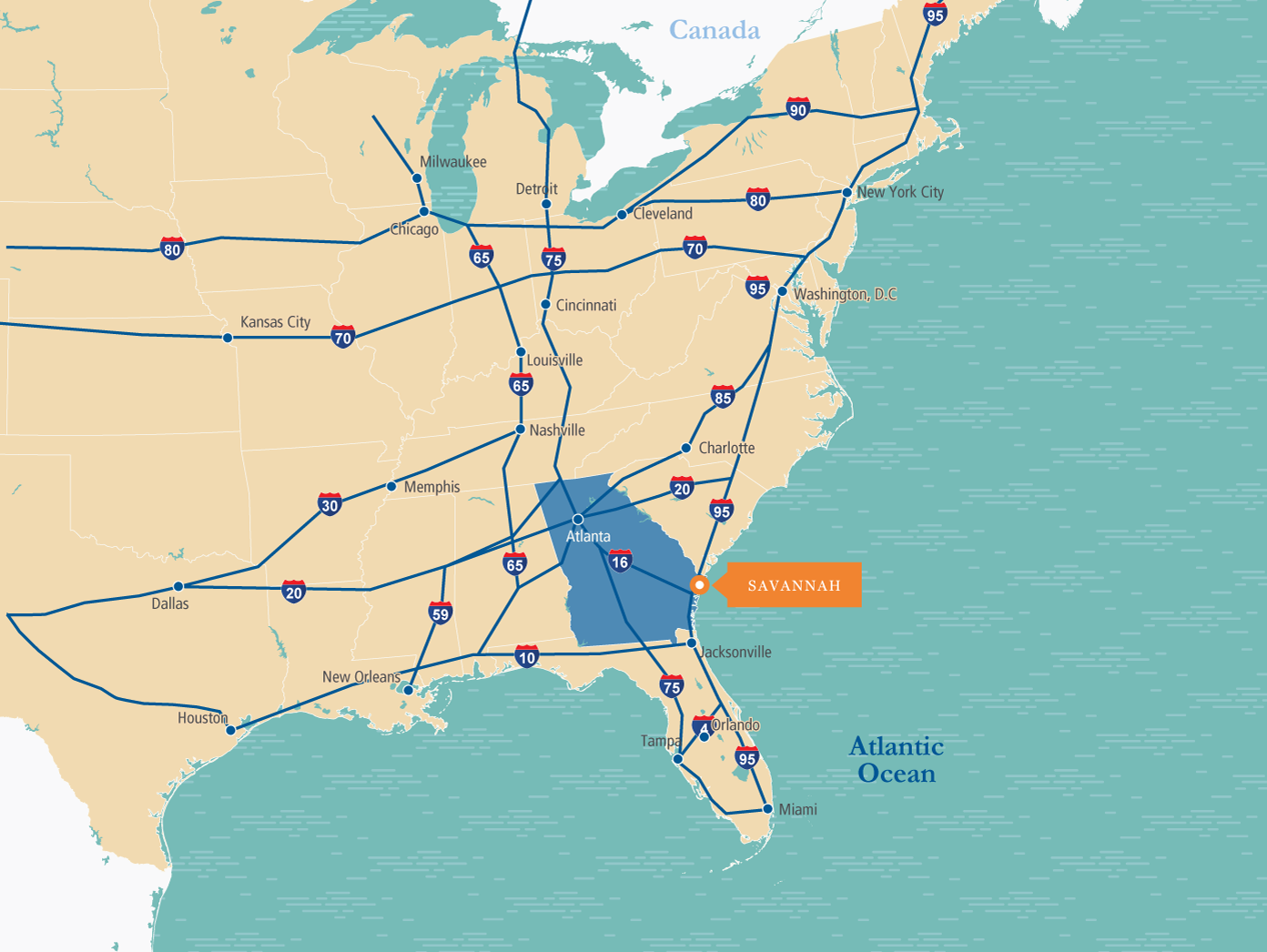 Savannah's central location and immediate access to I-16 and I-95 enables companies to provide just-in-time delivery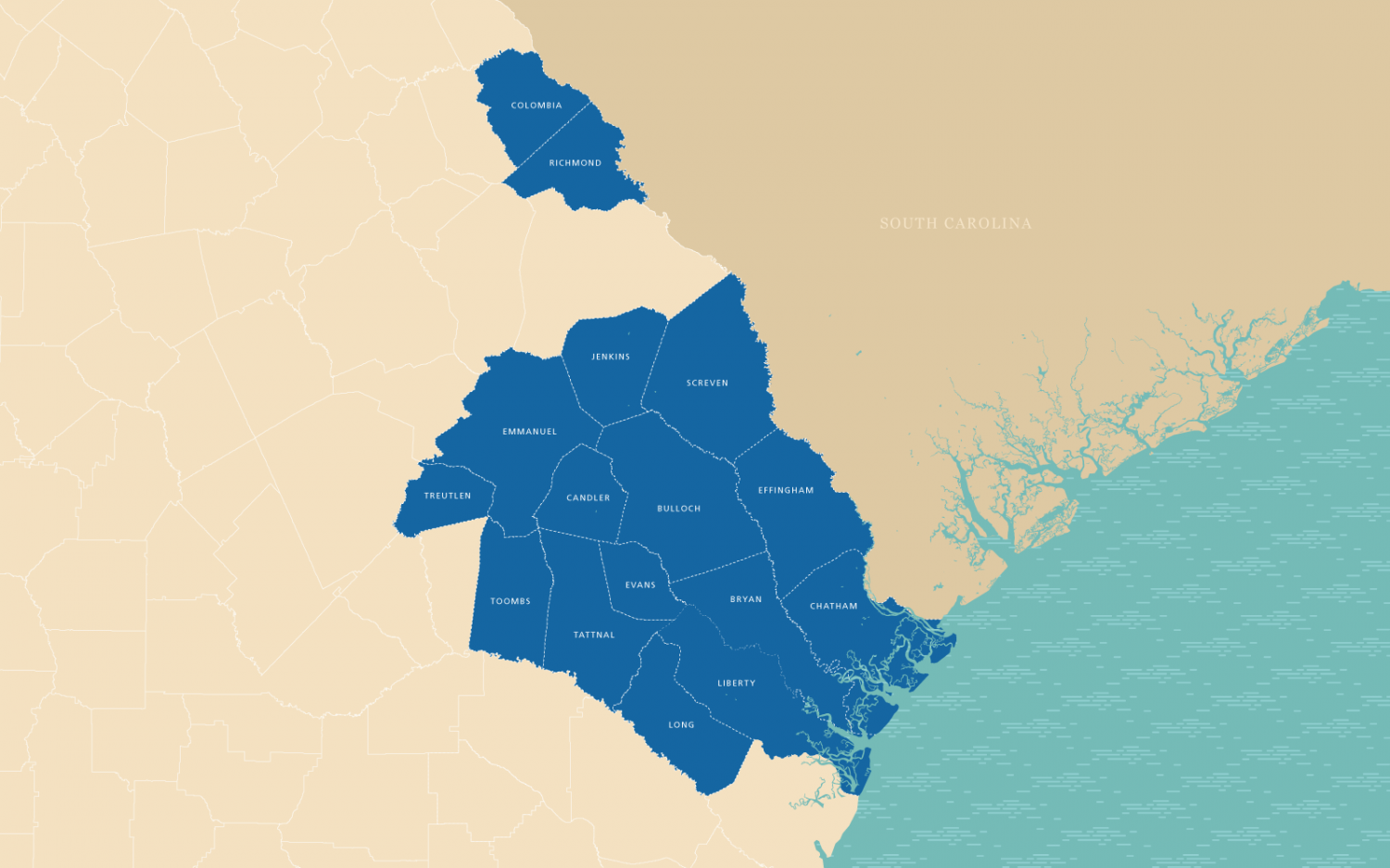 Foreign-Trade Zone 104 allows delayed, reduced and sometimes eliminated duty payment on foreign merchandize.