A Workforce Ready To Help You Succeed

Gulfstream Aerospace. Wayfair. Mitsubishi Hitachi Power Systems of America. JCB. One size does not fit all when it comes to industry in Savannah. And the labor that powers them is as diverse as the companies themselves. Yet in the Savannah region, we continue to supply the quality workforce required to propel business.
available workforce
within a 60-mile radius
ArcGIS Business Analyst, 2021
of the population have earned an associate's degree or higher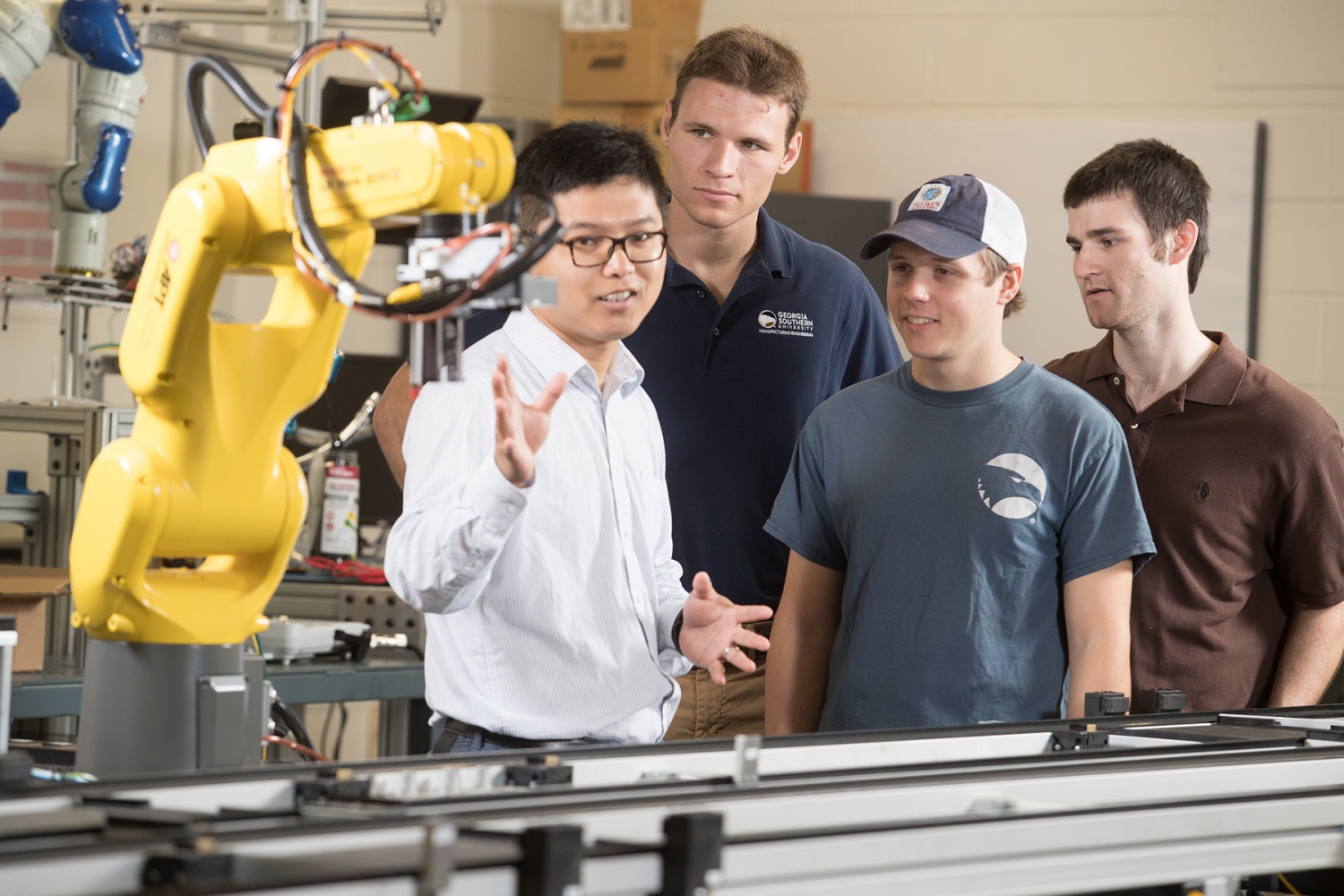 Young, Smart, Local and Work-Ready
In the Savannah region alone we have access to colleges and universities that are teaching students hands-on skills and forward-thinking solutions for the twenty-first century and beyond.
Two military bases infuse disciplined and work-ready "heroes for hire" every month into Savannah's labor pool. This valuable resource will continue to significantly contribute to the region's available workforce.
students pursuing higher
education at 17 colleges
and universities
Heroes for Hire exiting area
military bases per month
active-duty miltary within 45 miles
Quick Start
If you require specific training, Quick Start is just for you. The Georgia Quick Start program was named the number-one workforce training program in the United States. This free program designs, develops and delivers customized workforce training for qualified companies that are creating or retaining jobs in Georgia. Quick Start is a part of the Technical College System of Georgia and supports new and expanding companies. From automotive to aviation, food to biotechnology, chemicals to composites, Quick Start offers comprehensive training as well as customized options to meet the needs of companies in numerous business sectors. 
Find out more about Quick Start and how you can best access the region's vast labor pool by contacting us here.