Savannah: The Aerospace Corridor of the Southeast
Savannah is home to Gulfstream Aerospace, the largest aerospace manufacturer in the Southeast, and is strategically located within 100 miles of Boeing in Charleston, S.C., 140 miles of Embraer in Jacksonville, Fl. and 500 miles of Airbus in Mobile, Al., making it the ideal hub as an aerospace supplier. Savannah's central location enables convenient just-in-time part deliveries and same-day, round-trip service.
Savannah has 6 times the national average of aerospace engineers
Gulfstream Aerospace is the largest aerospace manufacturer in the southeast
5-year growth rate for Aerospace establishments in Savannah MSA, compared to the state of Georgia
Bureau of Labor Statistics, 2021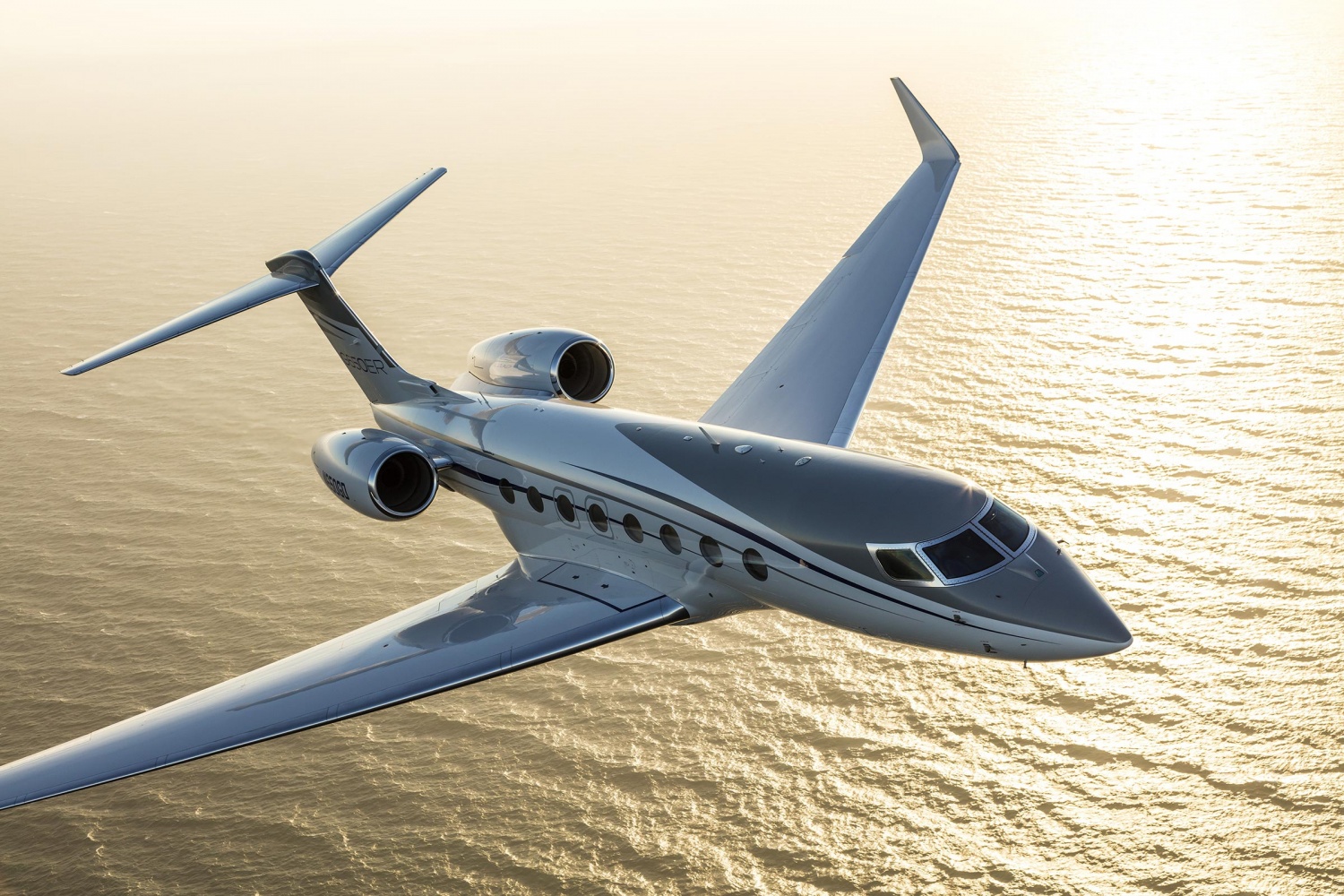 As the largest aerospace manufacturer in the Southeast, Gulfstream employs nearly 10,000 workers locally, but they aren't the only ones calling Savannah home. More than 30 aerospace-related companies are located in Savannah, making the area a true aerospace supplier cluster.
Savannah's workforce talent pipeline includes a wide variety of job seekers and skilled laborers including 6 times the national average of aerospace engineers, and was ranked 4th by PricewaterhouseCoopers for aviation manufacturing talent.
With the 3rd Infantry Division at Fort Stewart and Hunter Army Airfield, as well other military bases in the area, 37,300 total active duty military personnel are located within 45 miles of Savannah. More than 350 trained and disciplined "Heroes for Hire" leave the military each month.
Savannah's aerospace industries enjoy the same benefits as other businesses in the city's advanced manufacturing sector, including state and local incentives, easy access to the Port of Savannah, the Savannah/Hilton Head International Airport and nationally recognized workforce training programs, among others.
Industry-Specific training
Aerospace-related companies that do business in the Savannah area enjoy many advantages, among them access to workers with industry-specific training. Georgia is among the highest producers of aerospace graduates in the nation, and the Savannah area offers a number of educational options for those interested in careers in the field:
Embry-Riddle Aeronautical University's Pooler campus offers associate, bachelor's and master's degrees, along with undergraduate certifications, in a number of industry-related fields.
Savannah Technical College's Aviation Technology Department offers programs of study in aircraft structures manufacture and repair, luxury craft cabinetmaking, and aircraft electrical equipment repair and installation.
Savannah Tech's 30,000-square-foot Aviation Training Center features a 5,000-square-foot hangar, four labs designed and equipped for hands-on, instruction and classrooms.
Savannah College of Art and Design's top-ranked industrial design program's students have worked with some of the most recognizable brands in the world — including Coca-Cola, Hewlett-Packard, AT&T, Dell, Mattel, Microsoft, Reebok and Fisher-Price — to invent practical solutions to real world challenges.
---
Regional Employers in this Industry
Legend: Headquarters in Savannah International
| Aerospace Employers | Product/Service | County |
| --- | --- | --- |
| Aerofinish Inc. | Aviation Consultants | Chatham |
| Airframe Component Repair Inc. | Aircraft Engines & Engine Parts | Chatham |
| Aviation Rotables & Spare Solutions | Airports, Flying Fields & Airport Terminal Services | Effingham |
| BAE Systems Inc. | Aircraft Parts & Equipment | Camden |
| Collins Aerospace | Aircraft Parts & Equipment | Chatham |
| DS2 | Aircraft Maintenance on Hunter | Chatham |
| Edwards Interiors, Inc. | Aircraft Cabinetry, upholstery, sheet metal detail parts, components, and subassemblies | Effingham |
| FlightSafety International | Gulfstream pilot training | Chatham |
| G-Force Aerospace Technologies | Aerospace supplier and Manufacturer | Chatham |
| Gulfstream Aerospace Corporation | Jet aircraft, aerospace equipment | Glynn |
| Honeywell International Inc. | Search Detection and Navigation Instruments | Chatham |
| Howmet Aerospace | Aircraft forging | Liberty |
| JenJacs | Aircraft Parts & Furniture Manufacturing | Chatham |
| LMI Aerospace Inc. | Aircraft Parts & Auxiliary Equipment | Chatham |
| Low County Aerospace | Metal Fabrication | Chatham |
| MGR Aviation Service | Aircraft Service and Maintenance | Chatham |
| MSB USA | Engineering and Manufacturing of Interior Components | Chatham |
| NEC | Space System Solutions | Chatham |
| PaR Marine (Jered LLC) | Aircraft Parts & Equipment | Glynn |
| Precision Machine of Savannah Inc. | Metal Stampings | Chatham |
| Quaker City Plating | Electroplating, Plating, Polishing, Anod | Glynn |
| RG Grabber Inc. | Machinery, Special Industry, Other | Glynn |
| Roberts Calibration Inc. | Airports, Flying Fields & Airport Terminal Services | Chatham |
| Rolls-Royce North America Inc. | Aircraft Engines & Engine Parts | Chatham |
| Savannah Aircraft Interiors | Cleaning and Paint Preparation of Aircrafts | Chatham |
| Signature Flight Support | Aircraft Service and Maintenance | Chatham |
| Southern Aviation Parts and Service | Aircraft Service and Maintenance | Chatham |
| Topcoat Metal Finishing Inc. | Coating, Engraving & Allied Svcs, Other | Effingham |
| Wesco Aircraft Hardware Corporation | Aerospace Parts | Chatham |
*Not an all-inclusive list