Impressive Infrastructure
Savannah's ideal location on the Atlantic Ocean in the southeastern part of the United States puts 65 percent of the U.S. population within a two-day drive by ground, water, rail or air.
Just as any successful business has many moving parts, infrastructure in the Savannah region comprises a multitude of critical factors that all come together for the ideal offering. But it's not enough to just 'have' an impressive infrastructure; we are continually seeking ways to improve it as well. Here are just a few of the initiatives already in place to ensure we have the infrastructure to continue to propel business well into the future.
Port of Savannah at a Glance
Operated by the Georgia Ports Authority, the Port of Savannah is home to the largest single-terminal container facility of its kind in North America and is the fourth busiest port in the nation. The Port of Savannah handled 9.3 percent of total U.S. containerized cargo volume and 10.5 percent of all U.S. containerized exports in FY2020. The port is located within 300 miles of 37.2 million residents, 11 major metro areas, eight major international airports and five major ports.
busiest container gateway in the nation
reefer rack plugs
at Port of Savannah
feet of contiguous berth
space at Port of Savannah
Savannah Harbor Expansion Project
As the size of international vessels has grown, so has the need to create a port that can capably handle them. With the Savannah Harbor Expansion Project (SHEP), the Port of Savannah will conveniently accommodate the new standard of vessel growth for global shipping. The project, which was completed in 2022, deepened the Savannah Harbor from a depth of 42 feet to 47 feet and also extended the entrance channel by 7 miles and deepened the outer harbor for approximately 18.5 miles into the Atlantic Ocean. This deepening allows larger, more efficient container vessels to use the Port of Savannah with fewer weight and tidal restrictions. Inner harbor work also included constructing three bend wideners and two meeting areas and enlarging the Kings Island Turning Basin at the Garden City Terminal.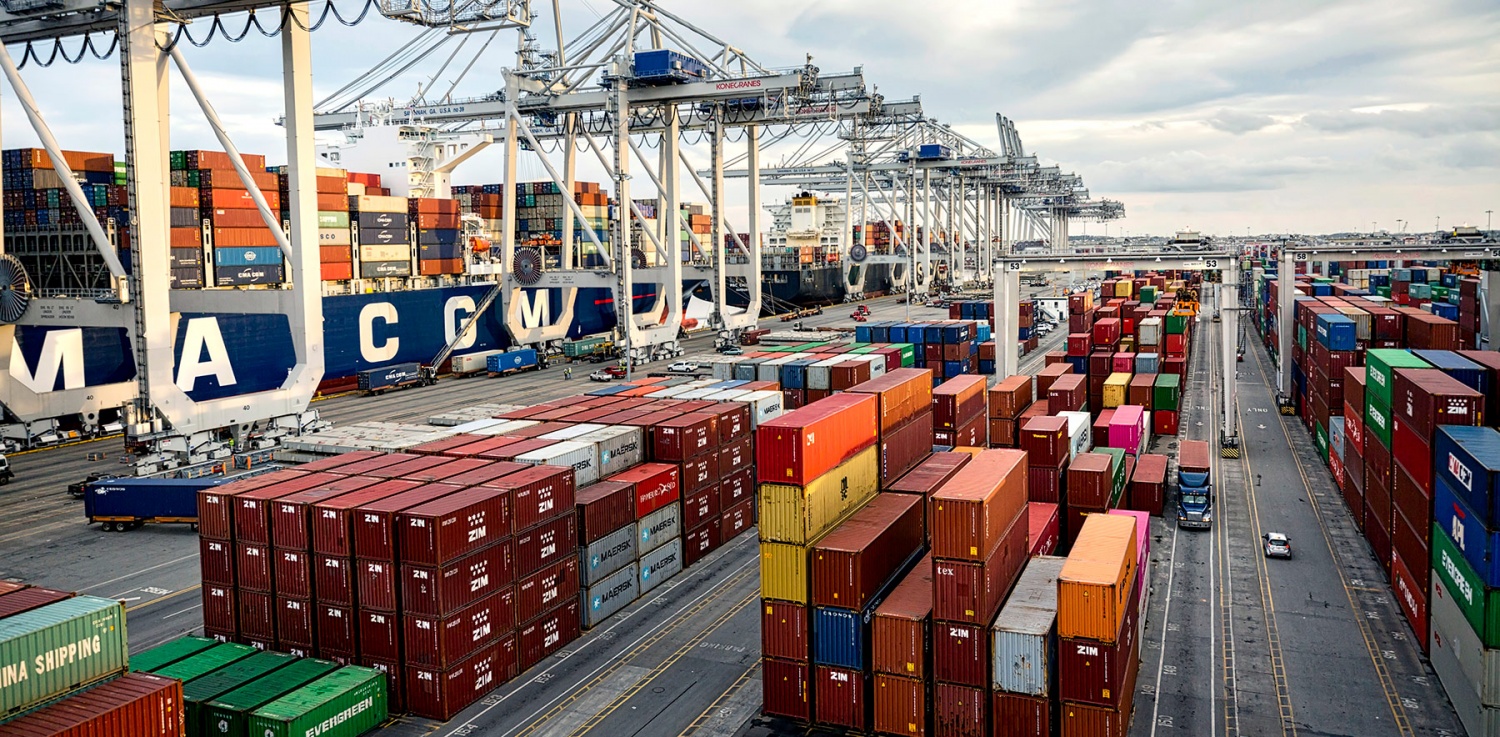 Mid-American Arc Initiative & International
Multi-Modal Connector
With the completion of the Panama Canal expansion, the midwest has become the new battleground. Georgia Port Authority's Mid-American Arc is an initiative that will focus on the growth of intermodal rail, extending the Port of Savannah's reach to capture new markets ranging in an arc from Atlanta to Memphis, St. Louis, Chicago and the Ohio Valley.  The Port of Savannah International Multi-Modal Connector is a key facet. This $128 million project is designed to increase rail capacity at the Port of Savannah. It will link the Garden City Terminal's two rail yards, improving efficiency and doubling the terminal's rail lift capacity to approximately 1 million containers each year. It will be the largest on-port rail facility of its kind on the U.S. East Coast- all within the terminal's current footprint. Specifically, the International Multi-Modal Connector will include:
Mason ICTF track expansion with Rail Mounted Gantry (RMG) equipment
Multi-rail connect between Mason and Chatham
SR 25 Overpass
Rail crossings over Pipemaker's Canal
Chatham ICTF track expansion
Center of Innovation for Logistics in Savannah
The Center of Innovation for Logistics for the state of Georgia is located in Savannah and was created to help companies take advantage of the region's world-class logistics industry in order to improve supply chain efficiencies, support growth and increase global competitiveness. The Center connects companies to technical industry expertise, collaborative research and partnerships that cargo-owning companies need. Exclusive to Georgia, the Center collaborates with companies that currently ship to or from Georgia, as well as those looking to locate in Georgia to deploy the world's best multi-modal logistics for supply chain success. The Center of Innovation for Logistics helps companies in three main ways:
Improves inbound and outbound logistics for Georgia's cargo-owning companies while decreasing logistics-related costs, by evaluating Georgia's logistics options for shippers, connecting shippers to Georgia's logistics providers and informing businesses about logistics trends and data-driven projections.
Supports Logistics Workforce Development for Georgia Companies by fostering collaboration between Georgia's logistics employers and the State's resources for training and education.
Enhances Logistics Technology deployment by collaborating on emerging logistics technology solutions, supporting knowledge and experience transfer for Georgia shippers on current practices in logistics technology, and connecting shippers to Georgia companies that develop and/or provide the latest in proven logistics technology solutions.