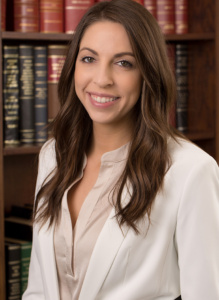 As an organization, how do you increase the likelihood of achieving your goals? More than likely, you create a detailed and intentional plan that is in alignment with your mission and outline the action items to achieve those goals. In 2019, that is exactly what we did at the Savannah Economic Development Authority (SEDA) when we released Propel Savannah, our next 5-7 year strategic plan.
In the Propel Savannah plan, there are more than 130 action items associated with four main categories:
1. Economic development
2. Entrepreneurship
3. Education and workforce
4. Community capacity building (essentially infrastructure and technology improvements).
As you can see by looking at the broad range of categories, this plan takes a holistic approach at improving our community to advance economic growth. We can't do it alone. This holistic plan requires the support and partnership of community organizations whose mission is in alignment with these topics.
When working with prospects, workforce has consistently been a top site selection factor, so our team in conjunction with our strategic partners have placed a heavy focus on initiatives that can advance solutions for our community and employers alike. Some examples over the past year include the Workforce Initiatives Fund and the Economic Development for Educators program.
The Workforce Initiatives Fund was put in place to help childcare facilities become Quality Rated. Not only is supporting quality childcare important for the development of the child and has long-term economic benefits, it helps our parents participate in the current workforce and employers have access to a larger labor pool.
The Economic Development for Educators program connects our industry leaders to those with direct access to students (teachers, principals, counselors, etc.) to help strengthen our talent pipeline by understanding the current and future opportunities for students. This program also helps get visibility to some of our lesser known companies, making teachers and students aware of a wider variety of local career paths.
We could not do either of these initiatives without our incredible partners at Coastal Georgia Indicators Coalition, Child Care Resource & Referral at Savannah Technical College, United Way of the Coastal Empire, the Savannah Chatham-County Public School System and about a dozen manufacturing and logistics employers in the area. These are just a fraction of the critical partners we work with on a regular basis in just one topic area to advance our economic success.
And now as we move through this new economic landscape brought on by COVID-19, partnerships are more important than ever. Our regional economic development partners have met virtually and more regularly to share resources and develop plans to help our employers and celebrate their successes as they adjust and serve our communities in incredible ways. We have developed a COVID-19 resource page, made contact with employers to gauge current needs, made numerous connections between our employers and our partners that have solutions for the need at hand, created a website that supports our companies that are looking to hire and more.
Partnerships and working together to find solutions will be critical as we move through this new landscape.
Our hope is that while we continue to engage with our existing partners, we can expand our network of organizations and work in lockstep to support each other's mission. Any effort to help improve our city matters for economic growth. Whether it is having a clean city or having superior infrastructure, it makes us more competitive. To learn more about the Propel Savannah plan you can view it on this website at seda.org/about-seda. You can also contact me at ldedic@seda.org to discuss potential partnership opportunities and ways to engage with the Propel Savannah plan.
To all of our incredible community partners – we appreciate your support and look forward to the many successes and collaborations that lie ahead. We're in this together.