The Savannah Harbor-Interstate 16 Corridor Joint Development Authority (Savannah JDA) announced today the appointment of Maria Whitfield, a veteran human resources executive, to the position of Director of Workforce.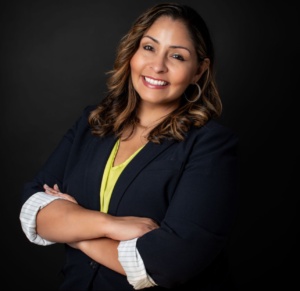 Whitfield has worked in surrounding counties for more than 20 years including Liberty, Glynn, Effingham, and Chatham counties and brings to the position experience in building workforces at several local startup international manufacturing companies.  She brings expertise in full life cycle recruitment, implementing strategic HR processes, HR systems, talent management, employee relations, and leadership and organizational development.
In December 2022, the Savannah JDA announced that they engaged with Wadley Donovan Gutshaw Consulting, LLC to conduct a regional workforce study and comprehensive strategic plan to identify the labor supply challenges facing Savannah region employers and develop initiatives that will minimize the exposure to existing and future supply shortfalls. Whitfield will work closely with the consulting firm during the study phase and manage the implementation of the recommended strategic plan. She will immediately begin working with existing industries on their hiring needs.
"Maria Whitfield is a seasoned human resources executive that is incredibly knowledgeable about the Savannah region's workforce and has experience in growing workforces and attracting talent. These are all key factors as we continue to grow the workforce pipeline for Hyundai Motor Group, their suppliers, existing industries as well as those locating in our region in the future," Savannah JDA Chairman of the Board of Directors Carter Infinger said.
"I am very excited about this new opportunity as our coastal area is booming," said Whitfield, "I've enjoyed working in manufacturing for the past 20 years and I am looking forward to working with community and industry leaders to help them strategize creative ways to recruit and retain their workforce."
Whitfield most recently served as Director of Human Resources for Norma Precision Inc., a startup ammunition company. In her role, she was responsible in leading and creating all human resources functions. Whitfield also was the HR Leader and first employee for an international manufacturing startup, DRT America Inc. in Rincon which purchased Pinova, Inc. (formerly Hercules) in Brunswick where she was intimately involved in every aspect of the startup and integration of the companies including recruitment, onboarding, compensation, benefit planning, performance management and more.
Additionally, Whitfield worked in human resources for SNF Holding Company for 10 years. During her time, SNF grew from 200 to 2,000 employees where she filled multi-site corporate level positions in the U.S. and Canada including many technical roles.
Whitfield will begin in the position on Jan. 30.